The Foggie Gossip

JUNE 2005 EDITION

FLOWER FESTIVAL
St Marnan's Church held a fund raising flower festival on 18th June. St Marnan's is part of the Isla-Deveron Episcopal Church Group. The guest preacher at the weekend was The Right Rev. John Cook, Bishop of Moray, Ross-shire and Caithness.

Putting the finishing touches to one of the floral arrangements are Anne Exelby and Ann Thomson.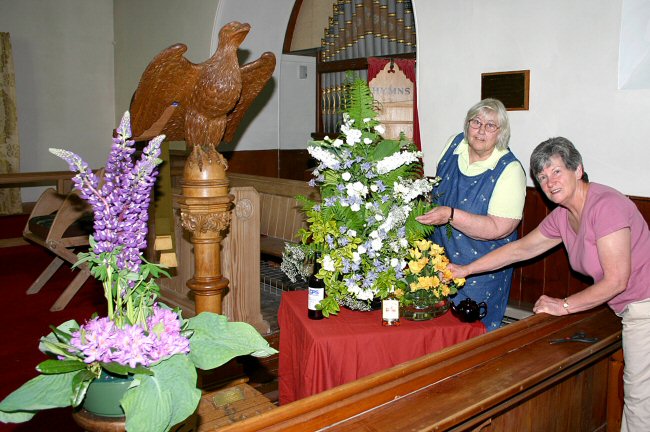 .Picture courtesy of Andy Taylor, Banff.

Below are Joanne Jenkinson, Stephen Simpson and Jean Lindley setting up the Aberchirder Mother and Toddler Group Display.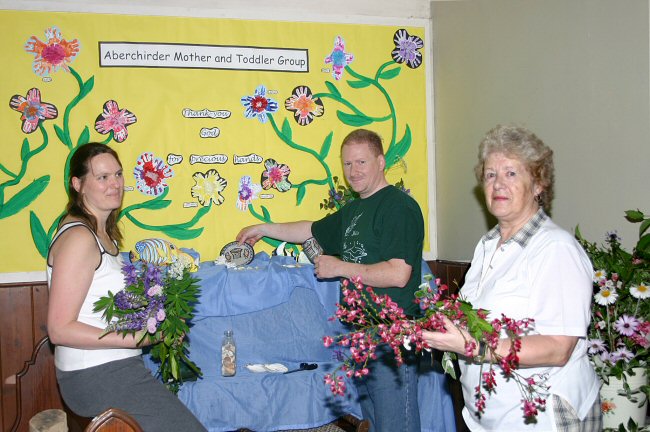 Picture courtesy of Andy Taylor, Banff.

WATER SAFETY TRAINING
Children from Aberchirder get instructions and advice from Coastguard Ian Fairbairn on matters of sea and river safety at Banff swimming pool. They are part of a course being run for all Primary 7 Schoolchildren in the area.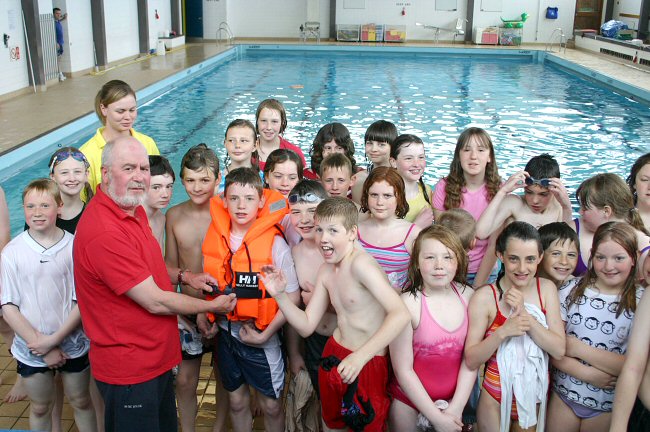 .Picture courtesy of Andy Taylor, Banff.

The course makes youngsters aware of the dangers and hazards they can encounter, helps them to decrease the likelihood of accidents and demonstrates how to help others who may land in difficulties.
Below, they are shown how to help someone out of the water using a tree branch.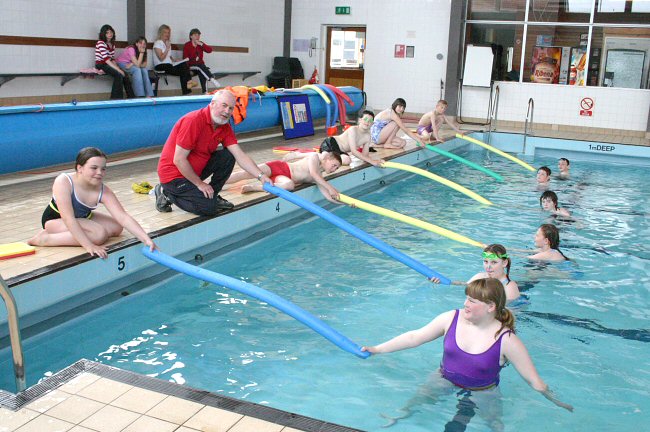 .Picture courtesy of Andy Taylor, Banff.

FOGGIE FLOWER SHOW
This year's Aberchirder Flower Show and Sports is to be held on Sat 13th August. The Show will be opened by special guest Mr Colin Campbell. This year's new secretary Aileen Wilson (below) is very much looking forward to Foggie's big day.


Picture courtesy of Andy Taylor, Banff.


New attractions for kids have been added this year including an inflatable assault course with a climbing "cliffhanger" wall at the end of it.
Gladiator Jousting will also be a new event for the youngsters.

Attractions include:
New Zealand Axe Display
"Chainsaw Carvings"
"Cliffhanger"
"Miniature Gladiator"
Open Inter-Pub Tug o' War
Baby Show
Children's Races
Over 60's Race
Children's Dog Parade
S.O.B.H.D. Highland Dancing
Fancy Dress Football

A demonstration by "Chainsaw Carvings" and a New Zealand Axe display should prove to be popular amongst the many spectator events.


For more information about the Show, visit www.foggieflowershow.co.uk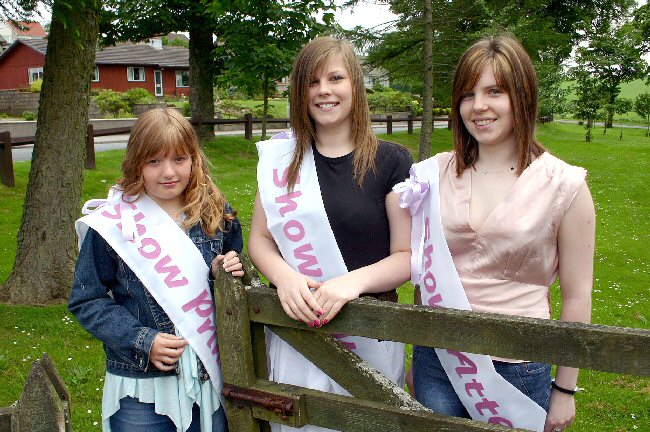 Picture courtesy of Andy Taylor, Banff.
These three lovely young ladies will be adding a touch of glamour to this year's Foggie Show.

Centre: SHOW QUEEN - Amanda Ollason (18) Aberchirder
Left: SHOW PRINCESS - Gemma McRae (12) Blacklaw
Right: ATTENDANT - Karen King (21) Aberchirder



YOU CAN HELP SPREAD THE NEWS
If you know of anything happening locally or have a story to tell or pictures which could be included in our Gossip pages, then get in touch with us.

If you have connections with Aberchirder then we want your contributions. If you are living far away then tell us what you are up to and if you can send pictures of yourself or your present location even better.

Copyright © 2002 – ADCA Aberchirder, North East Scotland.