The Foggie Gossip
May / June 2011 Edition

ROYAL WEDDING CELEBRATIONS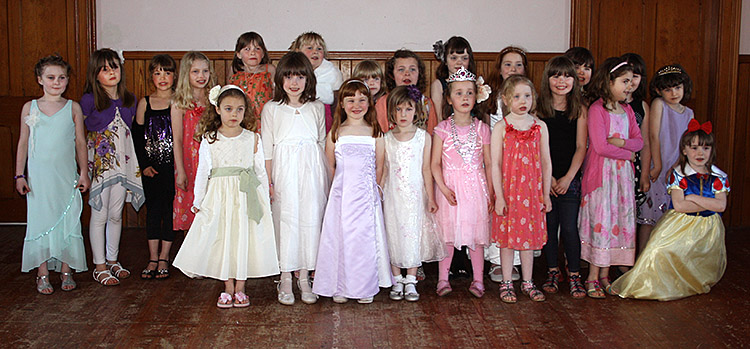 Aberchirder Brownies and Rainbows are pictured here getting into the spirit of the recent Royal Wedding between Prince William and Kate Middleton.
As part of their celebrations for the big day, they made keep-sake bookmarks, played Royal Wedding themed games and feasted on juice and cake.

WEE CRACKERS



Jaxon Porter McRae




Mylee Moira McRae




Mylee & Jaxon

Proud parents Coleen Porter and Raymond McRae submitted these pictures of their two children. Mylee was born on 2nd February 2009 and Jaxon on 21st December 2010.

The family live in The Square, Aberchirder.

Jaxon is the first male descendent to Jockie Porter who has three daughters, Laura, Coleen and Nicole and 2 granddaughters, Kaiya and Mylee.


TRACTOR RUN RAISES MONEY FOR MACMILLAN CANCER SUPPORT

Deveron Valley Tractor Road Run took place on the 29th May in aid of Macmillan Cancer support. 48 tractors attended on a circular route of 32 miles. Starting at Blacklaw travelling through Cornhill, Brodiesord, Glenbarry then stopping at Roberts bus garage near Rothiemay for lunch. They later travelled to Rothiemay, past Rettanach, and Knauchland to Bridge of Marnoch, before heading towards Aberchirder and finally back to Blacklaw. Lead tractor on the day was Wullie Patterson from Forglen. So far, the event has raised £2100 for Macmillan Cancer support.
Copies of all the photographs taken during the run are available on disc for £4.00 including p&p - contact Lynne Johnstone 01466 780559 if you wish to obtain a copy.
The committee would like to all the marshals, people who helped with the teas and food, and in particular Mr. Roberts of Roberts bus garage for allowing us to use his yard for the lunchtime stop and also for all the generous donations they gratefully received.

WEDDING
GRAHAM / RENNIE



Jackie Graham and Rob Rennie both of Dumfries, were married at Pittodrie House Hotel by Inverurie on 27 May 2011. Jackie, formerly of Causewayend Crescent, Aberchirder, is a Fisheries Biologist with Galloway Fisheries Trust and Rob is an accountant with J T Rennie & Co., Dumfries.






FOGGIE GALA
Aberchirder's annual gala, held on Sunday 5th June, proved a great success and even though the number of young footballer's teams was a little lower than last year, the gala was enjoyed by all. Although the children's football competition is the main event, the day is also something of a social gathering with many locals and stallholders getting a chance to chat and catch up on the latest 'Gossip'. As always, burgers, hot dogs and teas were in high demand throughout the day.


Chance for a blether

Stallholders discuss takings

When we said support your team, we didn't mean that way

Roll up, roll up, every one a winner - you wish!

Tracy Duncan, Secretary of St Marnans Sports Club (left) with
Wendy Kean, Duty Nurse for the day.

Going for goal


Girls take the lead

Boys and girls on a charge

TEAM WINNERS AND RUNNERS-UP


Primary 1 Participants



Primary 2-3 Winners 'Buckie Snaps'


Primary 2-3 Runners-up 'Deveron All Stars'


Primary 2-3 Foggie Participants


Primary 4-5 Winners 'Buckie Harriers'


Primary 4-5 Runners-up 'Huntly Tigers'


Primary 6-7 Winners 'Deveron Blizzard'


Primary 6-7 Runners-up 'Buckie Pumas'

LATEST ADDITION TO VIRTUAL MUSEUM
If you have not discovered it yet, visit the new section recently added to the Aberchirder Virtual Museum. 'Postcards of the Foggie Area' contains over 250 different postcards from more than 25 publishers.

The catalogue of cards contains some fronts (picture sides) which may appear to be duplicated but these are from cards either by different publishers or on different versions by the same publishers.

It is hoped that as well as to postcard collectors and enthusiasts, the vast collection and accompanying history of the publications will be enjoyed by many who know the area. Also, some will find interest in the handwritten messages on a good number of cards.

You can access the postcard collection in the Library of the Virtual Museum: http://www.foggieloan.co.uk/44library/library.htm

Coming soon: 'Aberchirder – The War Years'


Free Church and Manse, Aberchirder

Promote Aberchirder & Marnoch District

Clear window clings with white lettering showing
www.foggieloan.co.uk

These clings, measuring 350mm x 50mm, are non-sticky and can be placed
inside car windows or any other glazing. They do not obscure your view.

Please order them to promote our area.

Available from Linda Farquhar, Tel 01466 780512
or
contact us at info@foggieloan.co.uk

Donation of £1 each Welcomed

Copyright © 2002 – ADCA Aberchirder, North East Scotland.