Later Projects
The Association has been successful in improving the appearance of the Square, traditionally the focus of village life. In 2006 the Community Council had obtained funding to restore the historic Auchinachie Fountain and, building on this, the Association received over £83,000 of European and Aberdeenshire Council funding to carry out a transformation in the appearance of the south side of the Square, completed in 2010. It is pleasing to report that a gradual improvement in the condition of surrounding properties has followed.
One of the Association's most important projects was the publication in 2006 of the book Aul' Broon Fae Foggie Toon, which recorded the life and works of Simon Brown, one of Aberchirder's great characters.
Simon had been recorded on cassette tape reciting most of his poems. However his daughter Elsie, who had collected his poems in typed form, proposed they should be published in book form and sold to raise funds for the community. The book sold out quickly locally and abroad.
In 2014 the Association organised celebrations to mark the 250th anniversary of the foundation of Foggieloan.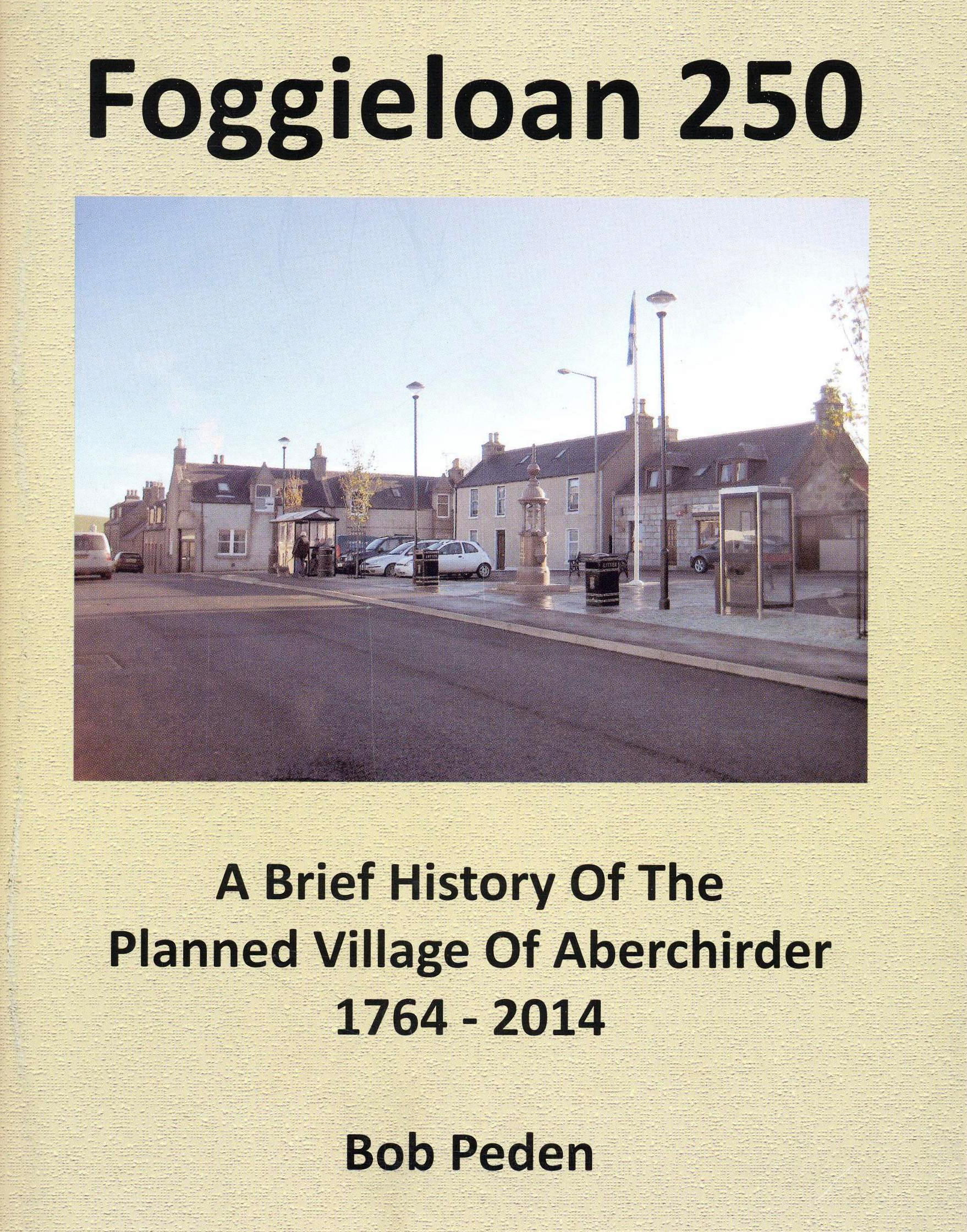 In the week leading up to the event Foggie's last provost, Robert 'Bingo' Bremner, had presented every child with a souvenir badge. On the Saturday a coffee morning featured a display of children's art and Bob Peden was on hand to sign copies of his book Foggieloan 250.
In the Foggie tradition the main event took the form of a parade of local people, headed by pipers, to the Square where stalls and displays entertained a large crowd.
During the afternoon local MP Eilidh Whiteford unveiled a commemorative plaque located below the Town Clock.