Before the Second World War started, Britain imported over 60% of its food (about 55 million tons of food a year) from other countries. After war was declared in September 1939, the British government had to cut down on the amount of food it brought in from abroad as German submarines started attacking British supply ships.
To make sure everyone got a fair share of scarce supplies, rationing was introduced on 8 January 1940, for bacon, butter and sugar, followed later by other items including meat, tea, cheese and eggs.
Charlie Anderson remembered how rationing affected Foggie:
In the Aberchirder area everyone had ration books but there was always enough food because there were plenty of rabbits and everyone grew plenty vegetables – every house had a big garden.
Farmers had to grow a certain amount of potatoes per acre – in Autumn schoolchildren got days off to help with potato lifting. And at harvest time there was a month off school to work for farmers – I worked in my last two years before I left at 14. (I worked in farming for a year and a half after that before I got a job in the building trade in Huntly.)
Government inspectors made sure farmers used every bit of each field – edges of fields were hand dug if necessary.
The Market Park and Swing Park were ploughed up and planted in crops.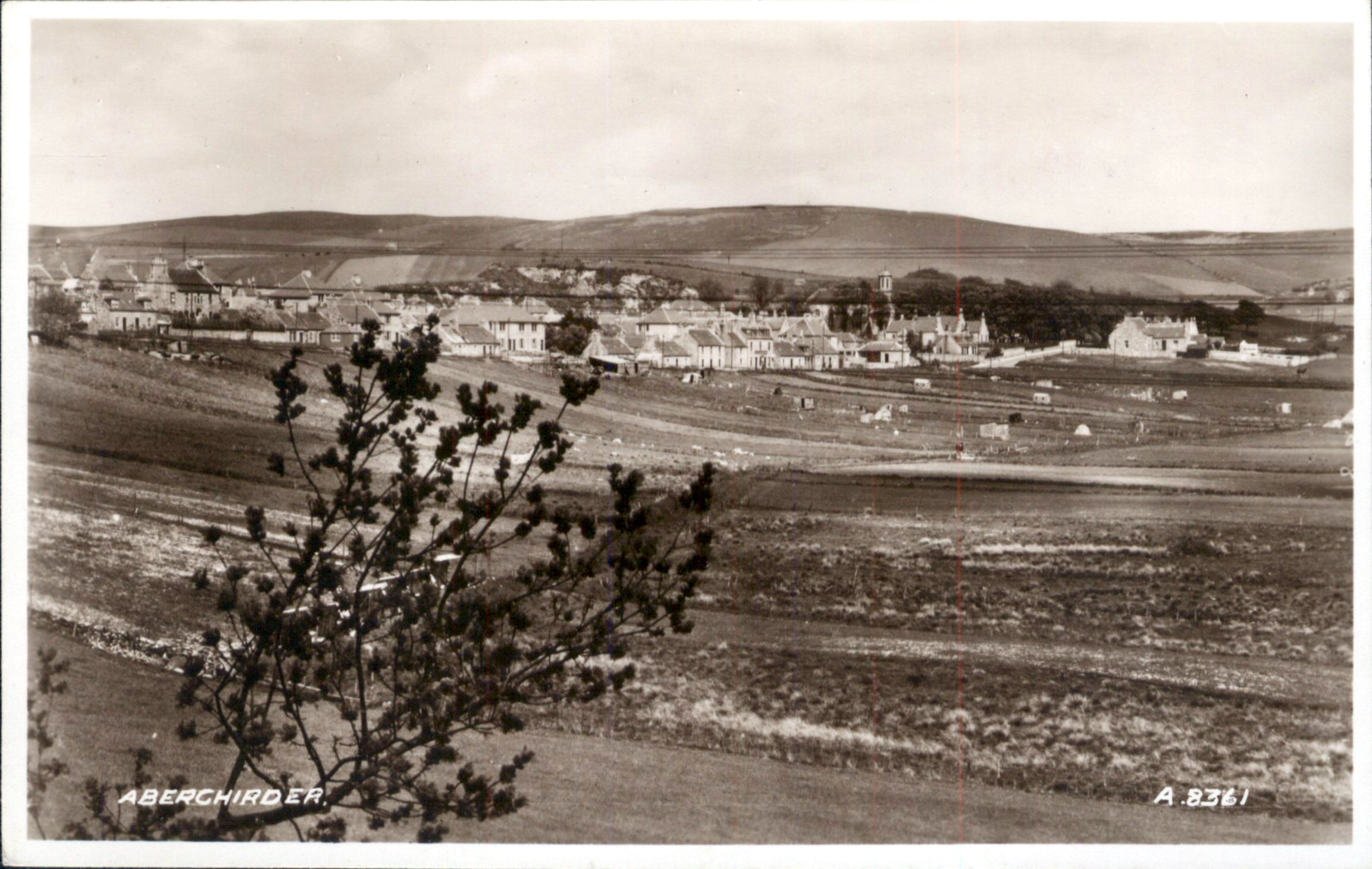 The lotted lands – pieces of land feued to house-owners in the village – below South Street and elsewhere were used mainly for grazing, although some crops were planted. At that time several village people went round selling milk fresh from the cow, including Dod Hosie, Alex Benzie, David Yule and Adam Michie. John Taylor of Cleanhill Farm also grazed cattle on the South Street lotted lands.
Everyone with even a small bit of ground was told they had to grow a certain amount of potatoes or whatever.