Early in the war Netherdale House, overlooking the River Deveron about four miles from Aberchirder, was taken over by the military.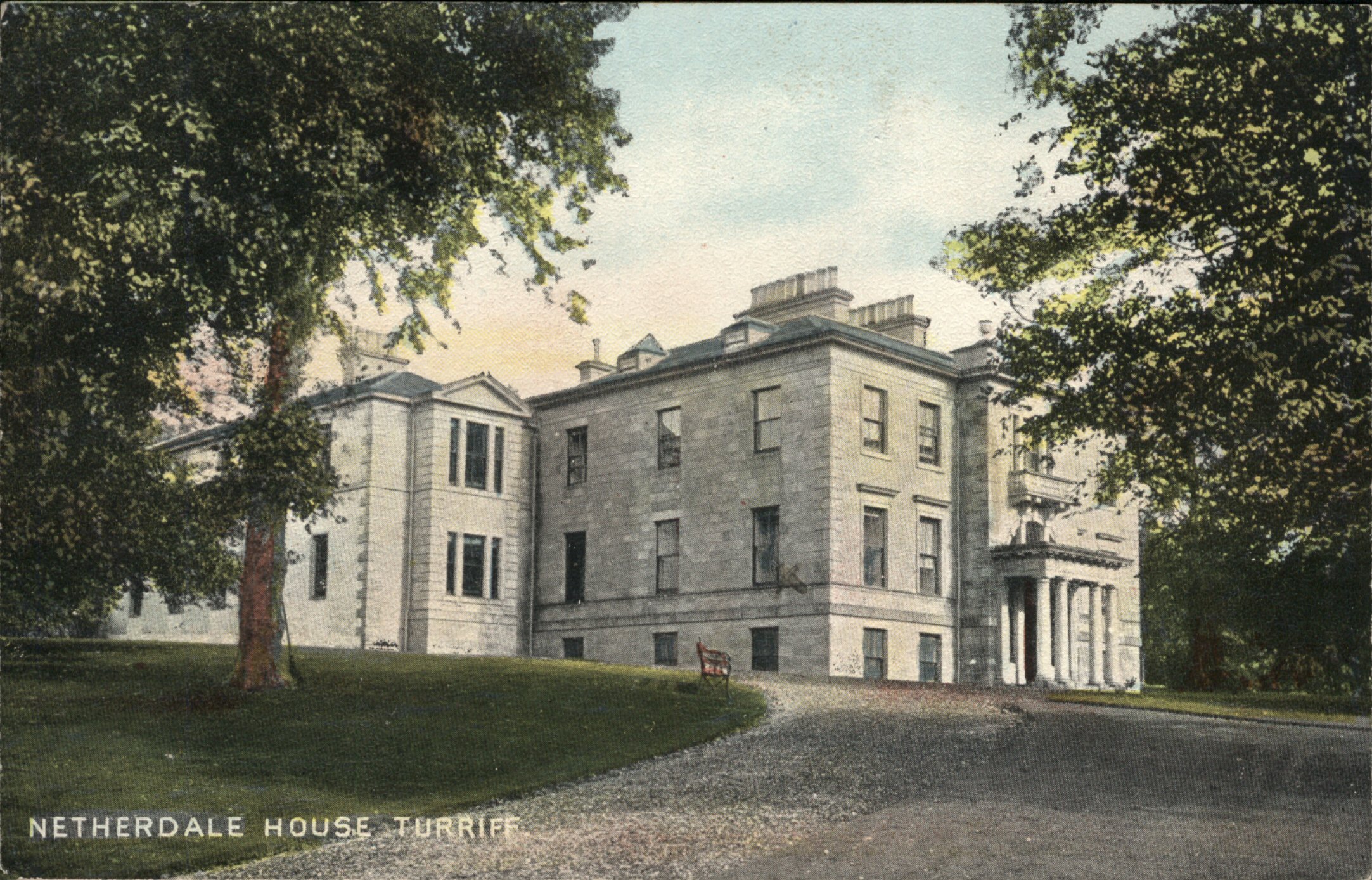 Charlie Anderson recalls:
The British troops who were based at Netherdale House were Seaforth Highlanders. They were there for two or three years before going to the Middle East. There were also some Norwegians after Dunkirk (and some Poles, who are not often mentioned). Officers lived in the house, other ranks were in a camp.
The Seaforths were well known in Foggie, as their band often entertained and the soldiers attended the dances which were held two or three nights a week in the Memorial Hall by the Red Cross and other groups as fundraisers. The dances were always packed out.
The Commercial Hotel, run at that time by Colin McRae, was virtually taken over by the Army for petrol supplies (a pipe still shows where the pump was).
One soldier, WOII R W Charters, was killed in a road accident on the Netherdale road and was buried at Marnoch, on the right soon after gate.
Soldiers from Netherdale played football against local opposition. The photograph below shows a match being played in a field at Arkland because the usual pitch at the Market Park had been ploughed up to provide food for the war effort.
The head teacher's log for Netherdale School contains two entries relating to military matters:
5 Jun 1942 – On Tuesday afternoon the playground wall was damaged by an army lorry.
30 Sep 1943 [ie 15 months later!] – Masons began repairing the playground wall.
6 Oct 1943 – Two army officers visited the school today to enquire about a quantity of bullets taken from an ammunition dump by one of the pupils.