Aberchirder Masons
Although there were Freemasons active in Aberchirder previously, Lodge Marnoch No. 1325 was founded only in 1924, when it was consecrated in the Marnoch Church Hall on 11 June with about a hundred people in attendance.
The founder members were mostly members of Lodge St Congans 922 Turriff. The first Master was the great Rev Neil Wilson, minister of Old Marnoch Church, who arranged the agreement between he Church of Scotland and the Grand Lodge of Scotland that we could use the hall. The late Rev. Eddie Walker was also a Past Master of the lodge and indeed was for several years Grand Chaplain for Scotland.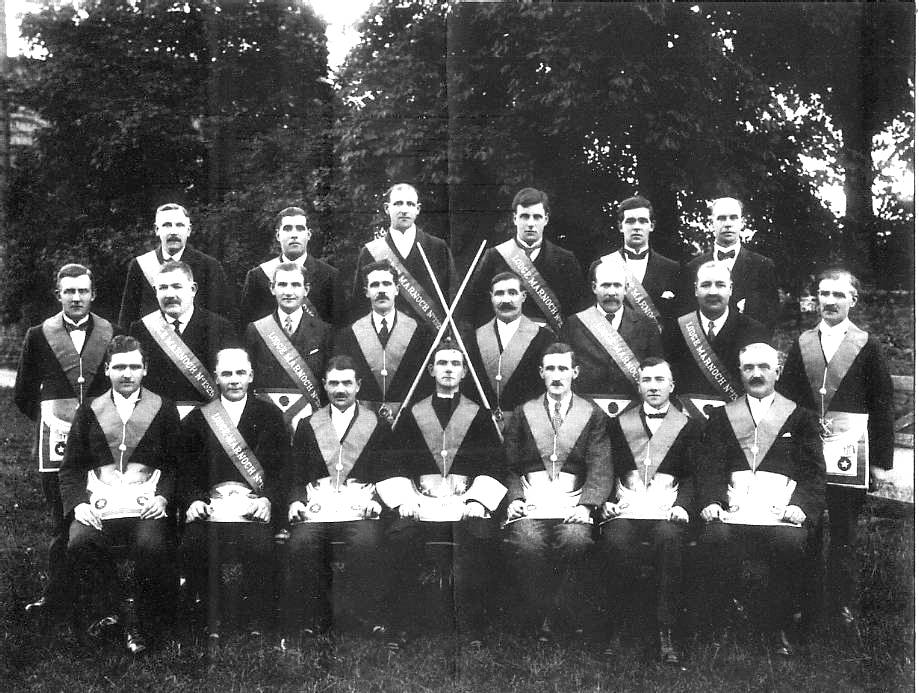 Back (l to r): Alex B Paul, James Morrison, George Reid, John Andrew Jnr., Robert McCulloch, James Forrest.
Middle (l to r): Daniel Urquhart, William Shearer, William Chisholm, George Imlah, Robert D Stevenson, George Youngson, John Andrew, William Beattie.
Front (l to r): Richard M Royan, William Forrest, John Laing, Rev Neil W Wilson, William J Fordyce, Charles S Geddes, John Murray.