Friendly Societies
The Marnoch Deposit & Friendly Society, the long-lived self-help organisation, founded in 1894, was reconstituted in 1975, in order to maximize the amount of interest earned for members.
Helen Lyon, who was first involved with the Friendly in 1960, recalled that over the years it operated in many buildings in the village. While John Rattray was postmaster payments were made at the rear of the Post Office in a room used for sorting mail. From there it moved to the Town Council Office at 130 Main Street, then to the Banffshire County Council office – used by the Registrar – at 120 Main Street, now the Marnoch Church Thrift Shop. The next move was to the back hall of the Memorial Hall until it closed and then, after a brief spell at the Old School, to the Community Pavilion.
However as families moved from a culture of saving to one of using credit cards, by 2010 the committee had decided that the Society was no longer financially viable and ceased operations.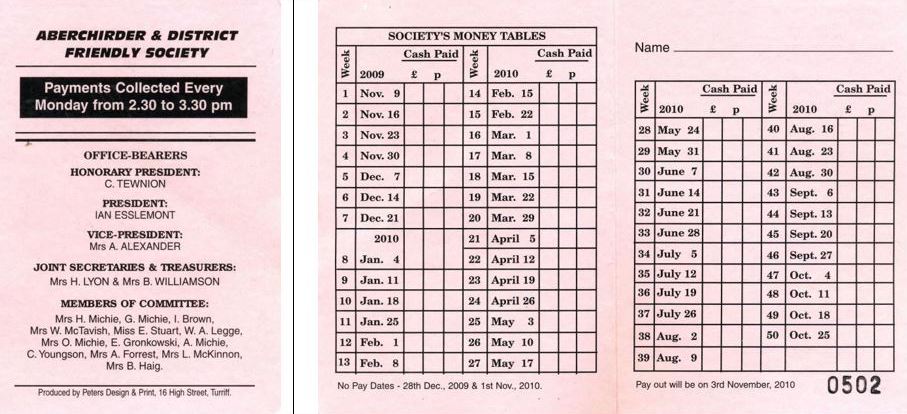 Member's card for the last year of operation