Mental Health
In the 21st Century the mental health of people of all ages has become increasingly regarded as a priority, particularly in the wake of the Covid pandemic with its lockdowns and a worsening crisis in the health and social care services.
Sheltered housing
In 1986 Banff & Buchan District Council opened a sheltered housing complex at Walker Court, where retired people could live independently but with a communal area to encourage socializing and the help of a resident warden at hand if required. In later years the complex has become part of Aberdeenshire Council's mainstream housing, without a warden. By early 2023 it was believed that the Council were planning to sell off the property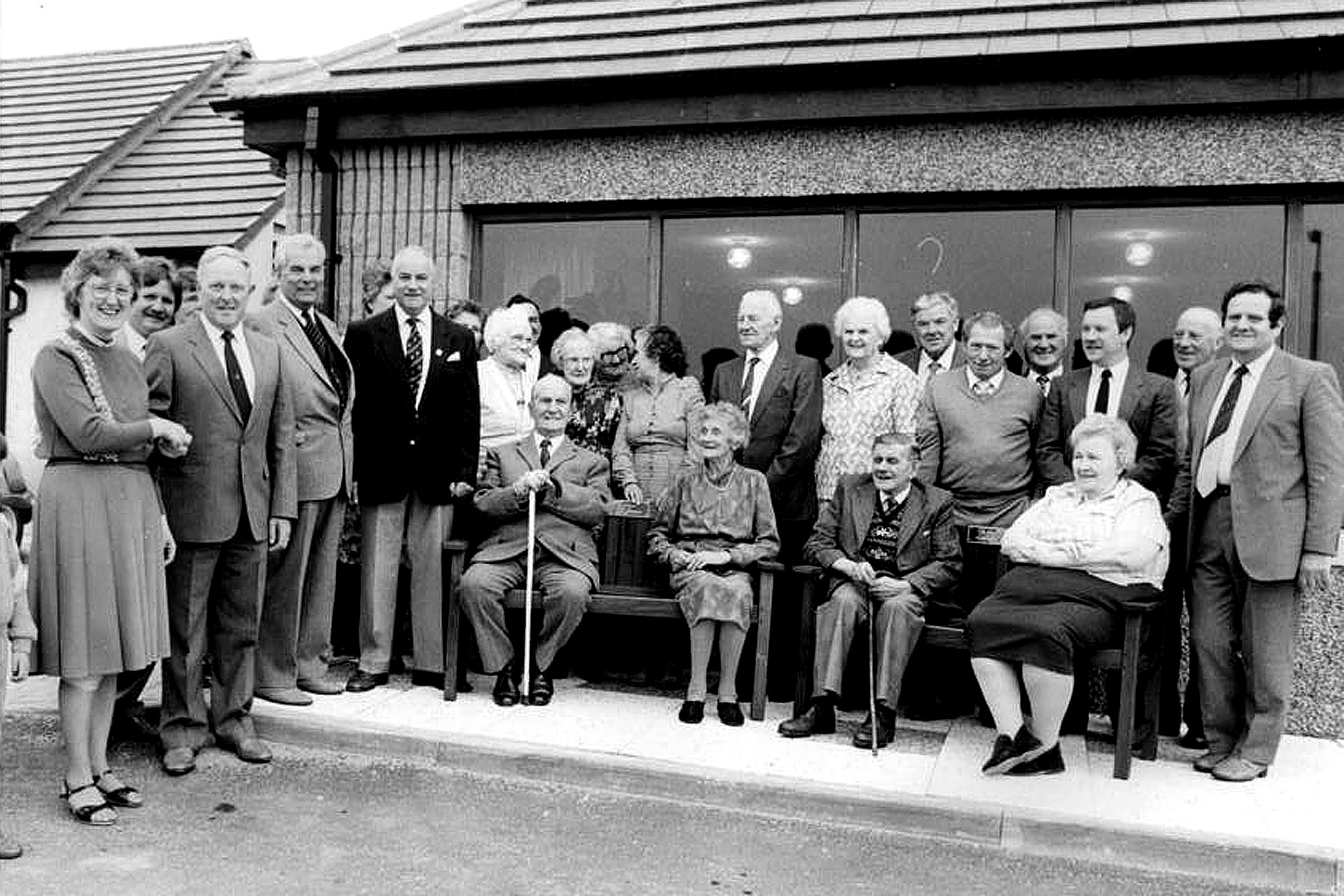 Official opening of Walker Court, 1986
Community involvement
During the 2010s Government adopted a policy of combing health and social care as a way of providing care in the community. At the same time there was a growing interest in communities providing for isolated people – mainly, but not all, elderly. Aberchirder as a community has always done this on an informal basis, through family and neighbours but also groups such as the Old Age Pensioners and the Marnoch Church Day Club.
As 2020 approached, two groups made successful bids to acquire the derelict former Dorran houses site in Market Street and it is now home to Aberchirder & District Men's Shed and a community garden created by the Community Association.
The photograph shows the demolition of the Dorran houses, 31 December 2020
The Men's Shed
Men's Sheds originated in Australia in the 1990s where it was recognised that men – retired or unemployed – with 'time on their hands' could find it difficult to socialise together in a healthy way. The Men's Shed was to be their place to spend time together whether creating something in the workshop, learning a new skill or just having a chat. The idea has since caught on in the United Kingdom, Republic of Ireland, United States, Canada, Finland, New Zealand and Greece.
Jason Schroeder, Executive Officer at the Scottish Men's Sheds Association (SMSA) and co-founder of the first Men's Shed in Scotland in Aberdeenshire back in 2013, persuaded a group of local men to set up a Men's Shed in Foggie and work began in 2016 with a team of seven men.
Land was leased from Aberdeenshire Council, and in 2017 five second-hand offshore cabins were installed and converted into a building with toilets, kitchen, computing space and a social area. (Front) Kenny Christie, Dod Christie; (back, l to r) Bill Legge, Alexander Symon, Jim Paterson, Davie Chalmers, Mike O'Brien.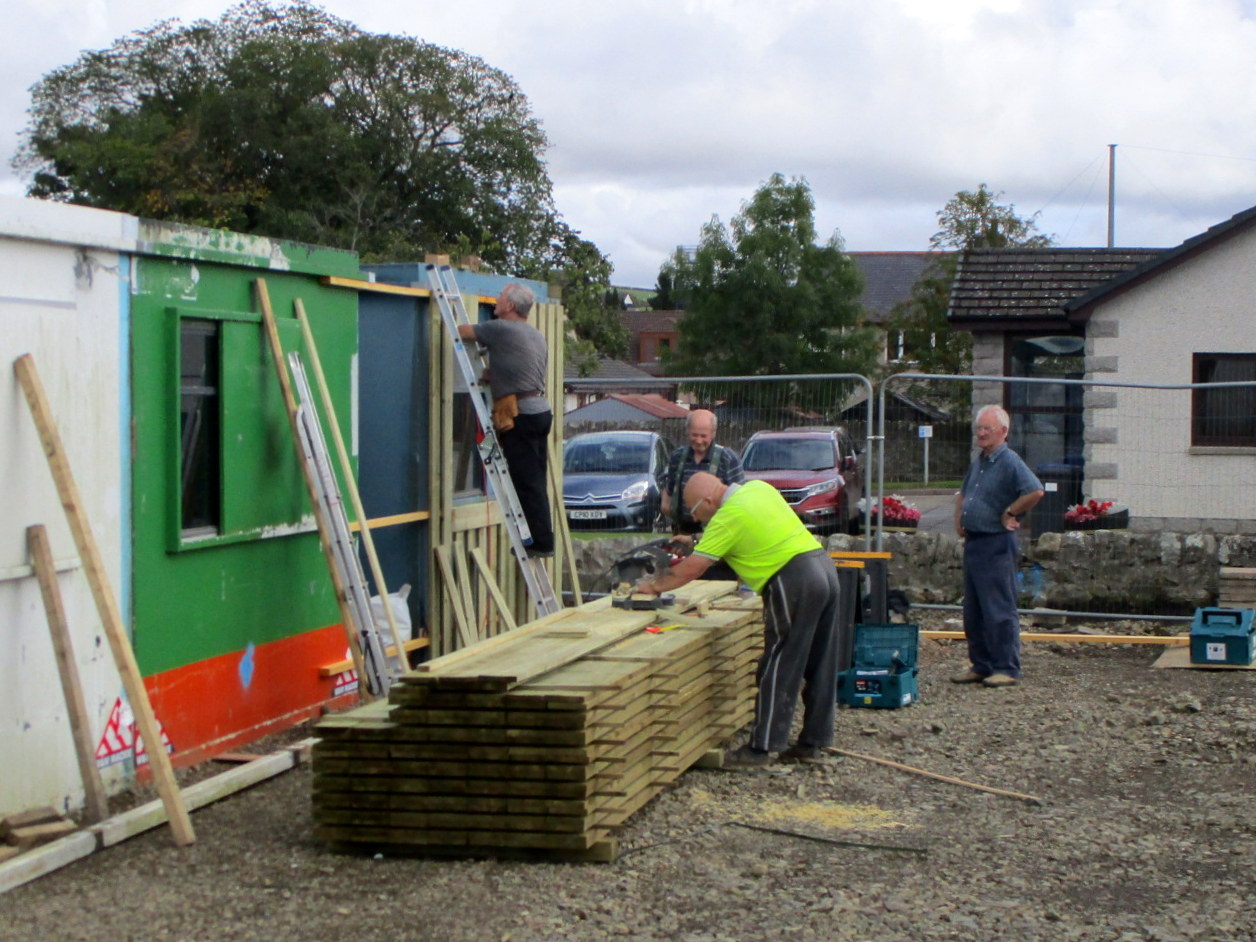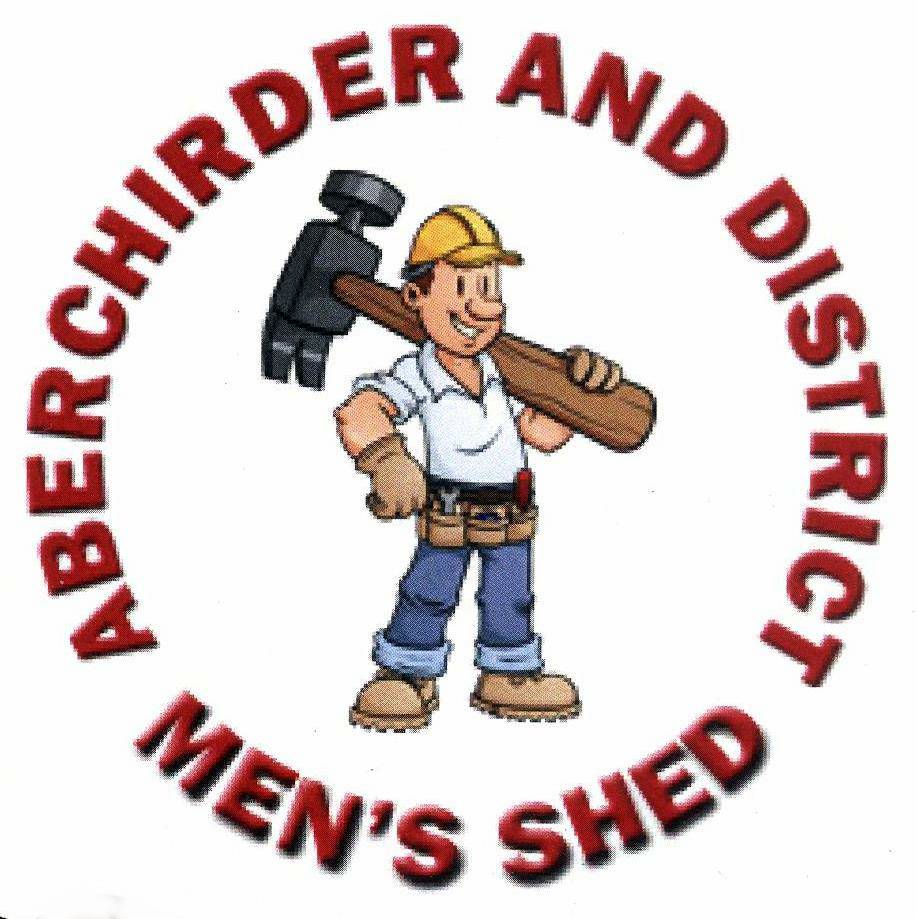 The Shedders also worked hard at Fundraising and raising awareness through coffee mornings, applied to local and national funders. and worked with local schools, charities, businesses and residents.
In May 2019 the Lord Lieutenant of Banffshire Clare Russell officially opened the premises at a ceremony attended by more than 350 people (left, below). And six months later it was awarded the title of Scottish Men's Shed of the Year for 2019 (right, below).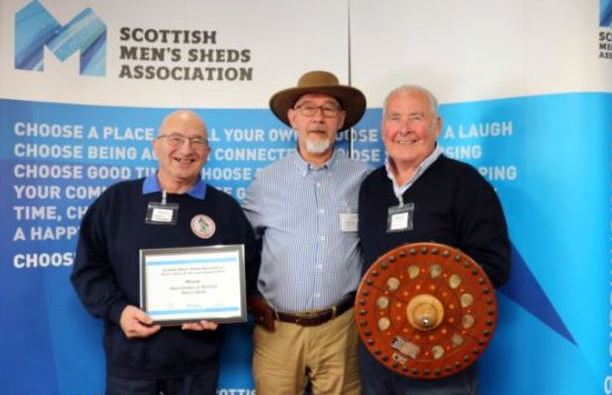 To produce an income stream they make items such as planters, fencing, garden seats, hanging baskets and firewood.
A polytunnel allows a long season of production of vegetables and herbs for sale, while ground at the rear of the shed is planted with a succession of potatoes.
And a greenhouse is used to produce flower and vegetable plants
Community Garden
In April 2017 the Community Association agreed to try to create a community garden as a quiet place for everyone to enjoy, including vulnerable people.
By the end of the year a lease had been signed on the south end of the Dorran site next to the Men's Shed.
Funds were raised at community events and from grants as, over the following twenty-seven months, members of the Community Association, assisted by many local individuals and businesses, transformed the derelict site into a garden.
It was officially opened on Saturday 27 July 2019 by local Deputy Lieutenant Patricia Seligman.